How To Find Us

Our store is now CLOSED for the season
Store Hours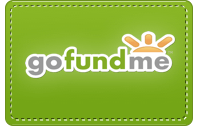 Tuesday: 4 pm – 7pm (June-October)
Thursday: 4 pm – 7 pm (June-October)
Saturday: 9 am – 4 pm (May-November)
Please drive carefully and keep your speed UNDER 30 km/h on our driveway. Please keep your children by your side while exploring and leave your pets at home or in your vehicle.

Contact Information
Riverglen Farm
230 Davidson's Side Road
Ottawa, Ontario
K2K 2Z4
info@riverglenfarm.ca
613-721-7063
Click here to see this map in a full browser window.
Directions by car
Exit the Queensway at Moodie drive. Drive North towards Carling and turn left. Turn right on Davidson's Side Road. We're all the way at the end. We're about 15 minutes from downtown.
Directions by bicycle/bus
Bike from downtown along the Ottawa river bike path until you get to Andrew Haden park. The bike path ends at this point so get onto Carling avenue. Follow the road until you get to Davidson's Side Road and turn right. We're at the very end. Trip takes about an hour.
or
Put your bike on OC Transpo 96 and get off at Moodie. Cycle down Moodie and turn left on Carling. Cycle to Davidson's Side road and turn right. We're all the way at the end. Bus section takes about 20 minutes from downtown and bike section takes about 15 minutes. Depending on wait times: 35 to 45 minutes total trip.

We hope you enjoy a safe and pleasant visit!