Fresh Food in Ottawa's Greenbelt
We regret to announce we are no longer in business. Thank you for your support over the years.
WE ARE CLOSED
Our mixed farm is located in the west end of Ottawa's Greenbelt, near Carling and Moodie. Surrounded by suburban forest and wetland, we are nestled on the banks of Shirley's Bay on the Ottawa river, only 15 minutes drive from downtown.
We take a holistic approach to farming, guided by organic, biodynamic and permaculture principles. The gradual process of developing a "whole farm", whereby a diversity of living systems, both plant and animal, are designed and managed in order to work together.
Vegetables are grown in succession from March until December without resorting to synthetic fertilizers or pesticides. All seed is certified organic and many varieties are heirloom. Cattle and chickens are both raised on green pasture with lots of space to move around and interact with each other.
Fresh produce – Grassfed beef
Pastured chicken – Free range eggs
Raw honey – Culinary herbs
***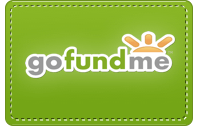 We're crowd funding to help us do some much needed work on the barns and fences, upgrade the farm store and plant shrubs and trees around the gardens, pastures and laneways. Help us breath life into this old Greenbelt farm!
Latest News from our Blog!
Hey folks, Just a quick update to let you know things are brewing at Riverglen Farm. The NCC received several applications and are currently negotiating with a very interesting group of keen farmer-folk. Stay tuned! In the meantime, Madelaine and Mathieu from Backyard Edibles will be taking over production in Riverglen's gardens this season. This […]